Together with the reputable EU gateway provider we are able to arrange an all-in-one solution with a payment gateway and a direct EU merchant account. The gateway solution itself will provide you with everything required to run a successful e-commerce or MOTO (Mail/Phone Order) business. The gateway system is fully PCI compliant and comes automatically with every merchant account solution we arrange. It was designed for companies of all sizes and needs as it can be easily integrated into any e-commerce platform, CRM and ERP or sales channel, and at the sime time offers many capabilities such as pre-auth, recurring billing with manual rebills and batch processing.
The gateway works hand in hand with the Reporter Tool which allows you to view all transactions in real-time, print weekly statements, review reserve balances and settlements.
Using a single gateway, you will be able to process payments in real time, batch or pre-auth in over 140 available currencies. You can accept one-time payments from your website using your own payment pages or use our hosted payment form. It allows you to set up recurring billing by securily storing credit card details (CVV) so you can rebill your customers on a monthly basis or manually at any time. It also has a built-in Virtual Terminal suitable for phone/mail based sales.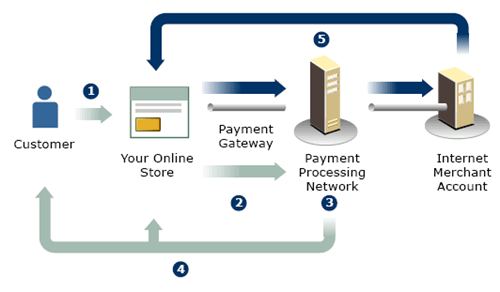 Built-in Features:

Virtual Terminal
Gives you ability to manually charge your customers who give you their credit card information either by phone or mail. Some card holders prefer using this method and some will call you before making an online purchase on your website so you can charge them immediatelly. It is a valuable addition to your online webstore and a convenient tool to process your MOTO transactions from anywhere in the world as long as you have internet connection.

Fraud Prevention
One of the major reasons for chargebacks and merchant's additional cost in online transactions is fraud. Verifying that an order is legitimate during an online transaction can be difficult and time consuming. Utilizing the tools offered by ccNetPay gateway means less time dealing with money-losing chargebacks and more time selling to your customers and promoting your business.

Recurring Billing Support
Simply provide our gateway with the customer's billing information and tell it how often to charge the customer's credit card and it will automatically bill them for you. This feature is perfect for subscription and membership type businesses.

Statements & Statistics
Automatically print out your statements whenever you need them and have an access to complete and in-depth statistics of all your online transactions made through our gateway, with animated graphical views.

Multi-Currency Processing
Another reason that our gateway is so valuable is due to the fact it can be easily used to clear your credit cards in any currency or county you need (over 30 currencies). Your business will expand and grow internationally with an ease.